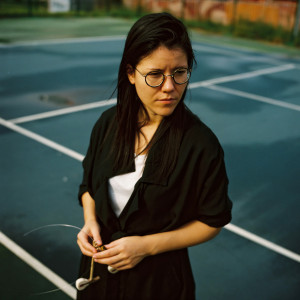 Nataša Penezić (DMA) holds a teaching position at the Faculty of Music in Belgrade. She studied piano under the guidance of Svetlana Bogino, also taking part in masterclasses with Fabio Bidini, Eugen Indjic, Konstantin Bogino, Vladimir Ogarkov, Kemal Gekić and Mihail Kazakevich, among others. Following a master's degree at the Royal College of Music in Stockholm where she studied with Staffan Scheja, she completed her artistic doctoral studies at the Faculty of Music in Belgrade, with prof. dr. Dubravka Jovičić as her mentor. She has won numerous prizes in competitions, in both soloist and chamber music categories, including competitions in France, Italy and Serbia. She is the recipient of Swedish Music Academy Scholarship, Dartington International Summer School Bursary, Eurobank EFG Scholarship, Dositeja Scholarship and the 2017. Piano department of Faculty of Music – Nevena Popović Award.
She performed as a soloist and in different chamber ensembles in festivals Klangspuren Festival IEMA, IMPULS Graz, Gentsche Festspiele, Aarhus Festival, Aurora Festival, Euro Arts Music Festival, Kom och Hör, Citta di Chioggia, Musica in Laguna, Minimal Music Festival in Kassel, European Clarinet Festival, Ring Ring, BUNT, NIMUS, КоМА, KompArt, Piano City Novi Sad, RuidAlSud and Palić Film Fest. She appeared as a soloist with the Russian КРЕДО Orchestra, Orchestra Sinfonica di Chioggia, as well as Serbian Ensemble SYNC and Muzikon chamber orchestra.
Dedicated almost exclusively to modern and contemporary music, she commissions and performs music of our time. She began working with a Serbian composer Jasmina Mitrušić Đerić in 2003, which resulted in an entire series of piano pieces dedicated to her. Close collaborations include also Frederic Rzewski, Sofia Gubaidulina, Jonas Forsell, Brian Philip Buch, Mariano Paternoster, Dušan Radić, Ivan Jevtić and Miša Cvijović.